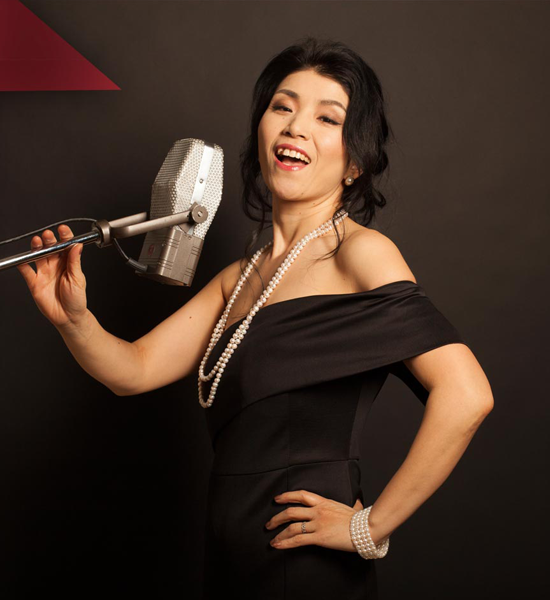 Songbird TAEKO
Japan-native, Taeko moved to New York City from Shiga, Japan in the late 90's and quickly garnered the nickname "Songbird" from the NYC Jazz elite. With a stunning four octave range, she sings with "deep soulfulness reminiscent of Anita Baker with sophisticated scatting a la Ella" according to the Jazz critic, Jordan Richardson.
With a never ending stream of musical ideas and a fluid delivery that shows years of dedication to studying her craft, it is clear how Taeko has built a dedicated fan base in both the U.S. and overseas.
Growing up in Japan, she was inspired early on by the traditional Japanese music her father and grandfather sang, and has been singing as long as she can remember.
Taeko 's interest in American music was piqued while still a young child. She cites traditional Jazz, modern American music, and Eastern music among her influences during her formative musical years, shaping her contemporary vocal style.
"In the early stages of my jazz studies I immersed myself not only in the great vocalists but instrumentalists as well." says Taeko.
"The one thing that I caught early on was that each had their own individual style. You can always tell who the masters are from their sound. That's what I've focused on for all of these years, developing my voice, and finding my own place in the musical landscape."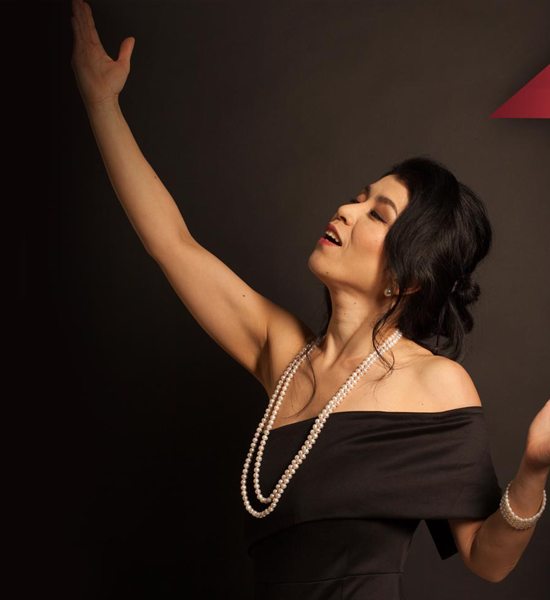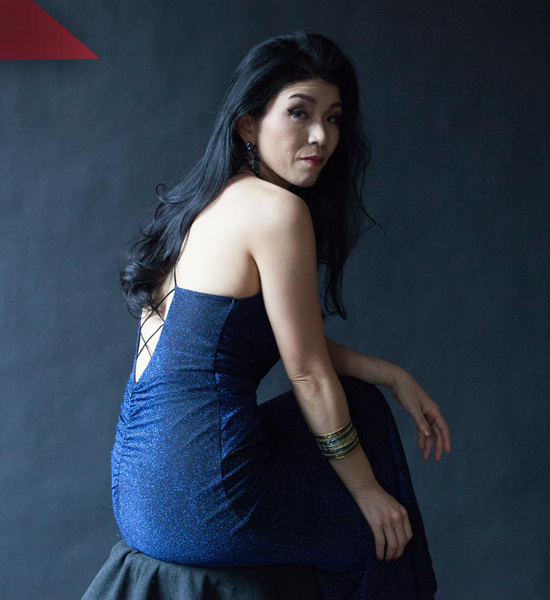 Taeko has perfected her craft over the last few years as she has graced the stages of some of the most heralded Jazz clubs on the East Coast, including, Birdland, Smalls Jazz Club, Kitano, Zinc Bar, Minton's Playhouse, and the historic iconic Blue Note (NYC).
Additionally, she has been featured at such prominent U.S. festivals as the Cape May Jazz Festival, Women in Jazz Festival (NYC), United Philadelphia Jazz Festival, North East Florida Jazz Festival, and Newburgh Jazz Series, in addition to her performances at numerous Jazz festivals in Japan.
Taeko was also a finalist in the 2008 NYC JazzMobile Jazz Vocal Competition. Since 2011, at the request of Japan Day Inc.
Taeko has sung the American National Anthem at the famed annual Japan Run in the Central Park, New York City.
In 2007, Taeko released her debut album "One Love" (Flat Nine Records) which garnered high attention from Jazz critics and listeners in the US and Japan.
In 2010, Taeko her sophomore album "Voice" (Flat Nine Records) which demonstrates her love for both Traditional Jazz and Modern Jazz as well as for her native country. The album features songs by Herbie Hancock, Wayne Shorter, Duke Ellington, Sly and the Family Stone, Marvin Gay, Taeko herself, and two Japanese compositions ("Biwako" and "Soshu-Yakyoku") with her own interpretations.
Taeko released her critically-acclaimed third album, "Wonderland" (Flat Nine Records), in the US. It features a "who's who" of Jazz "heavy hitters" such as Doug Carn, Lonnie Plaxico, and Victor Jones.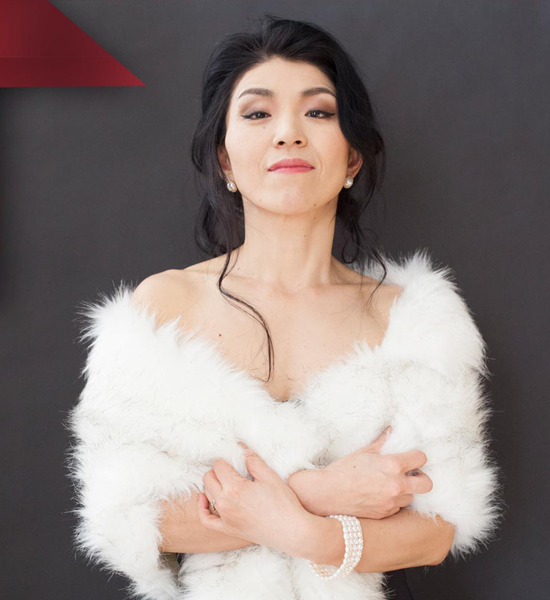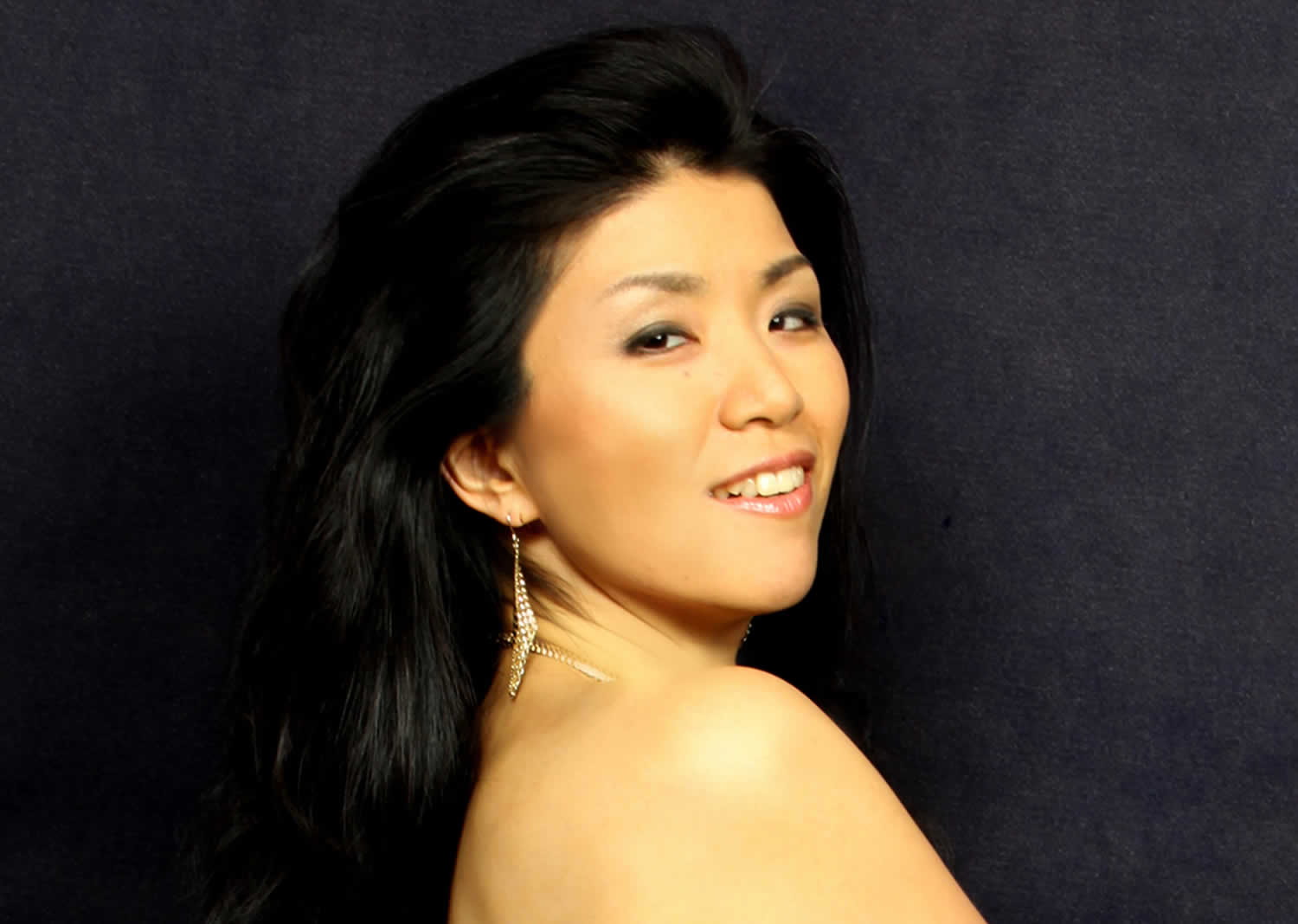 In 2014, DJ Lamon Fenner, the host of a long-running Jazz program "Lamon's Jazz at Eight" of WHCR FM Radio, The Voice of Harlem, dedicated his entire 2-hour program to the music from Taeko's three albums. In 2016 Taeko debuted at the historic Birdland Jazz Club in New York City.
In 2018 she was invited to sing the American and Japanese National Anthems at the 30th Annual ECOFEST in Times Square, New York City.
Taeko recorded a commercial song "Hokey Pokey" in Japanese for Apple Watch Series 4.
The commercial aired in Japan for several months during 2018. It received 2 million views on YouTube within a month of the release. Taeko released her 4th album as a leader entitled "Contemplation."